Prince Of Persia 1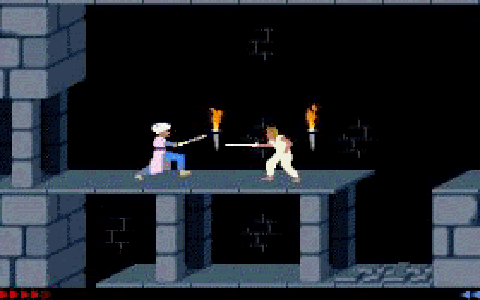 http://www.mediafire.com/?mbffvzdnytylt

Prince Of Persia 2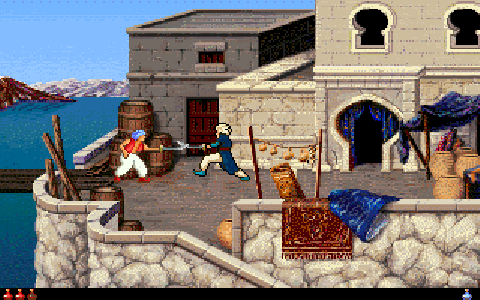 http://www.mediafire.com/?xamkocactbre9


Prince Of Persia 3D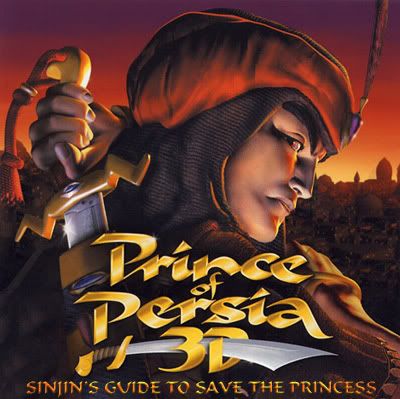 http://www.mediafire.com/?8xw9iwu116zhe

Prince Of Persia - Sands Of Time








Info:





Quote:
Tech Info
Publisher: Ubisoft
Developer: Ubisoft
Genre: Fantasy Action Adventure
Release Date: Nov 30, 2003 (more)
ESRB: TEEN
ESRB Descriptors: Blood, Suggestive Themes, Violence

Game Information
Sound: Dolby Digital 5.1
Number of Players: 1 Player
DirectX Version: v9.0
Operating System: Windows 98/2000/ME/XP

Minimum System Requirements
OS: Windows 98/ME/2000/XP
Processor: 800 MHz
Memory: 256 MB
Hard Drive: 1.5 GB Free
Video Memory: 64 MB
Sound Card: DirectX 8.0 Compatible
DirectX: 9.0
Keyboard & Mouse
CD/DVD Rom Drive
Game pad STRONGLY Recommended

Recommended System Requirements
System: 1.2 GHz Pentium 4, AMD Athlon or equivalent
RAM: 256 MB
Hard Drive Space: 1400 MB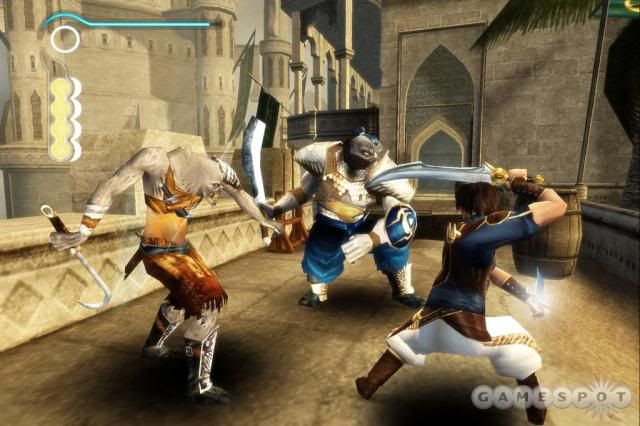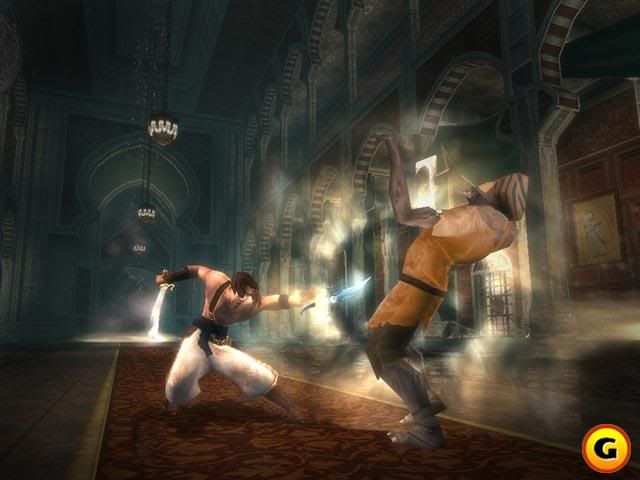 http://www.mediafire.com/?inpy75yrwnasp
Prince Of Persia - Warrior Within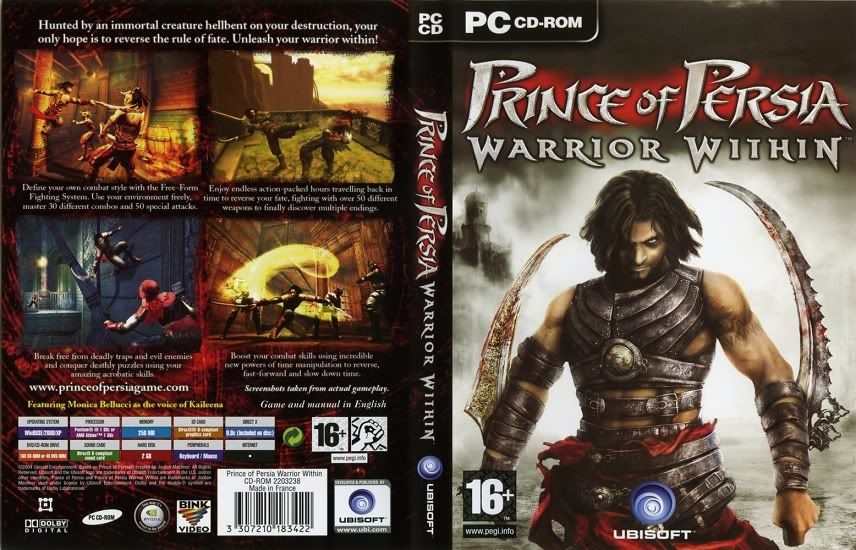 Info:
Quote:
Seven years after the events of Prince of Persia: The Sands of Time, the Prince finds himself hunted by the Dahaka, the guardian of the timeline. Because the Prince escaped his fate, the Dahaka tries to ensure that the Prince dies as he was meant to. Seeking counsel from an old wise man, the Prince learns of the existence of the Island of Time, where the Sands of Time were created, which is ruled by the Empress of Time. The Prince sets sail for the Island of Time to attempt to prevent the Sands of Time from being created, by traveling backwards through time.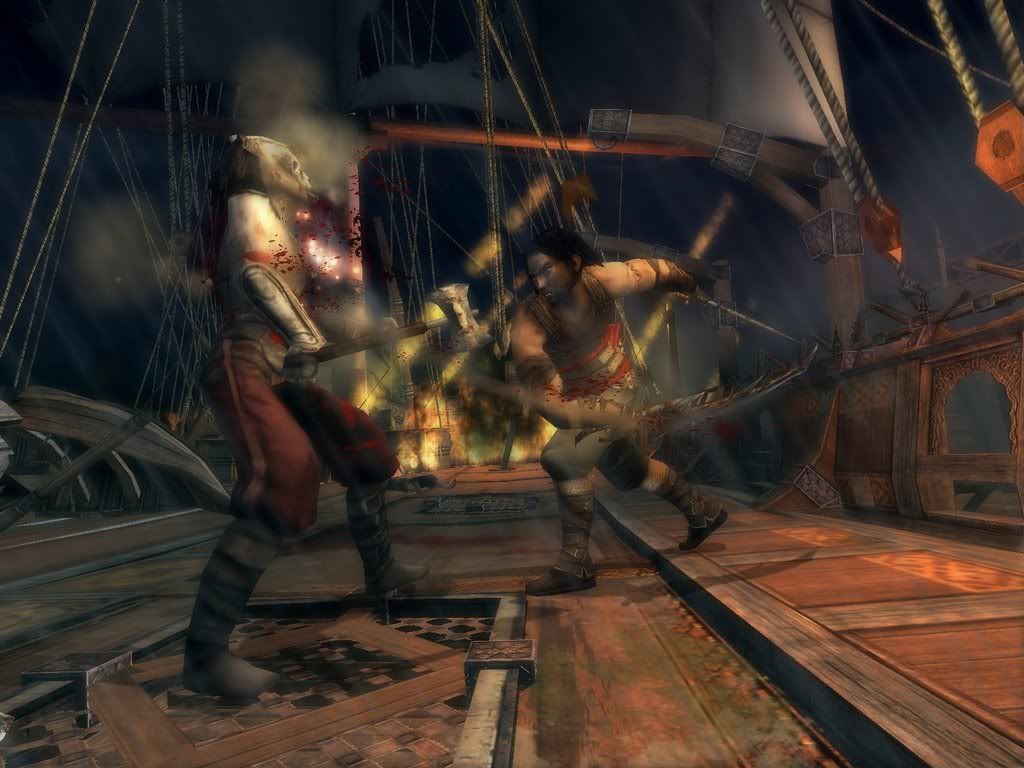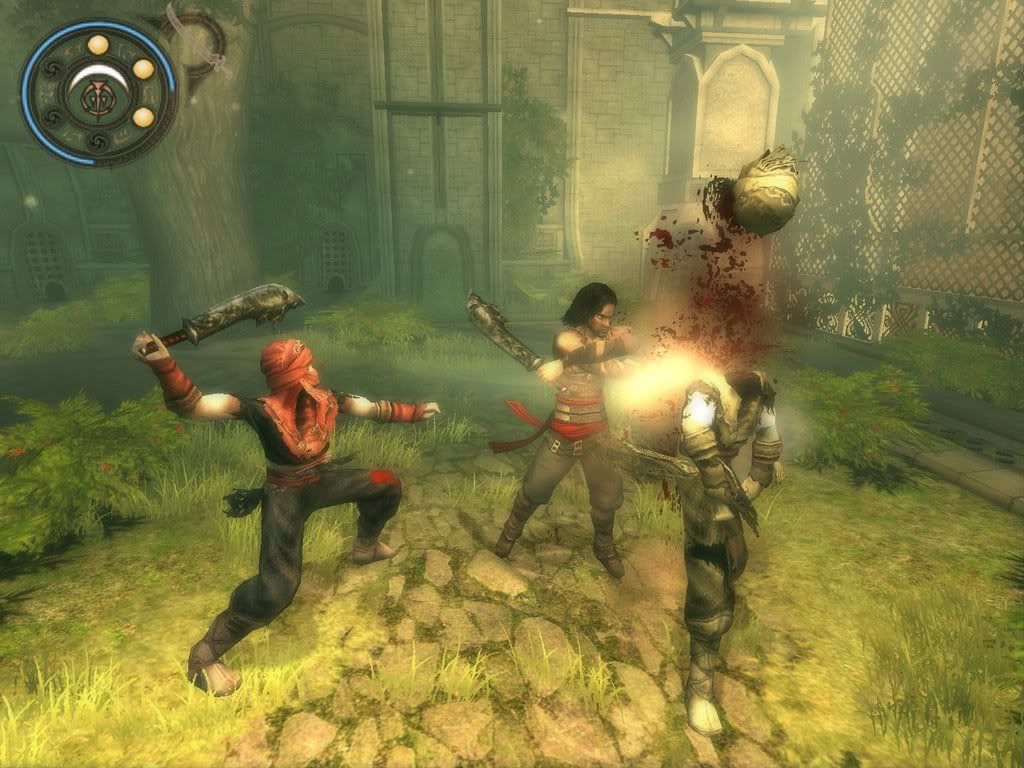 http://www.mediafire.com/?sc4bqytb4fu4z
Ripped Version: ( ~ 300MB )
http://www.mediafire.com/?nso6aq0fsasz6
Prince of Persia - The Two Thrones
Info:
Quote:
* Play and master two distinct characters
Wield the powers and weapons of two master warriors with different combat
styles, attitudes, and histories.
* Choose your way to kill
Master the expanded Free-Form Fighting system to destroy enemies in your
own style; strangle enemies from afar with the deadly Daggertail; or use
a new stealth art to inflict surprise decapitations the choice is yours.
* Battle freely through Babylon
Dominate enemies on the perilous rooftops, dodge through chaotic streets,
and ambush pursuers in dark, underground passageways.
* Immerse yourself in a dramatic story
Experience unparalleled depth in storytelling as you fight your way
through a twisting tale filled with adrenaline, tension and discovery.
* Manipulate time to surprise enemies
Execute powerful attacks against entire armies by slowing down or
rewinding time, or surprise them by using some all-new Sands of Time
powers.
* Experience a masterful blend of gameplay
True to the Prince of Persia franchise, the game provides a variety of
action combat, agility and story-driven puzzles all masterfully
blended together into a rich gaming experience.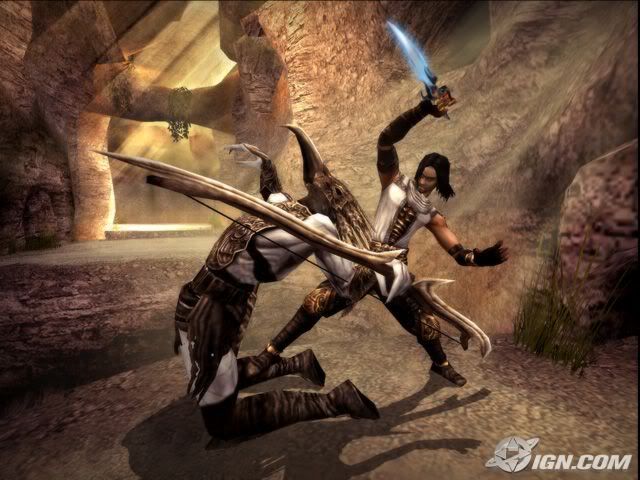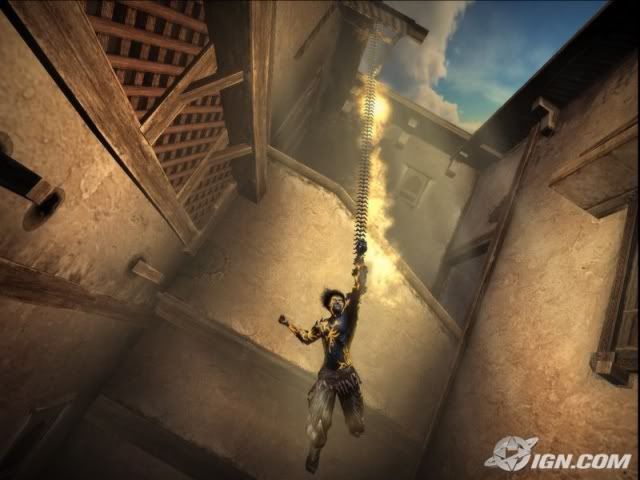 http://www.mediafire.com/?scsi54ntzd5iu
Prince of Persia - 2008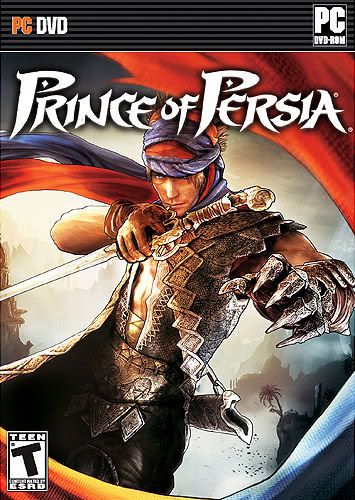 Info:
Quote:
Transported to a land of myth and legend - The Prince of Persia finds himself caught up in an epic battle between the primal forces of good and evil, the God of Light, Ormazd versus his brother Ahriman, the God of Darkness. He witnessesthe destruction of the legendary Tree of Life - an act which threatens to plunge the entire world into eternal darkness by releasing a deadly dark matter, known as the corruption, across the land. Compelled to thwart the God of Darkness and his evil minions, the Prince joins forces with a mysterious protagonist gifted with magical powers called Elika. Together they embark on a heroic quest to heal the ravaged landscape of the corruption that has plagued it and restore peace. The first episode in a brand-new epic trilogy, Prince of Persia will deliver masterful storytelling, sprawling environments and incredible set-piece moments in an experience rivaling the best blockbuster Hollywood movies.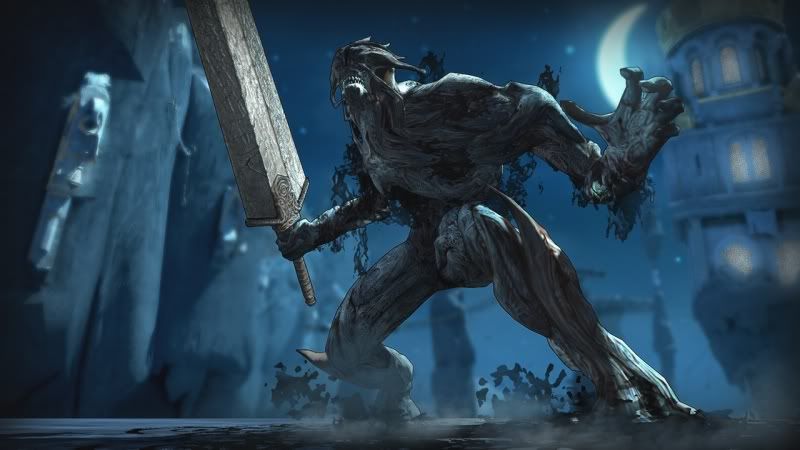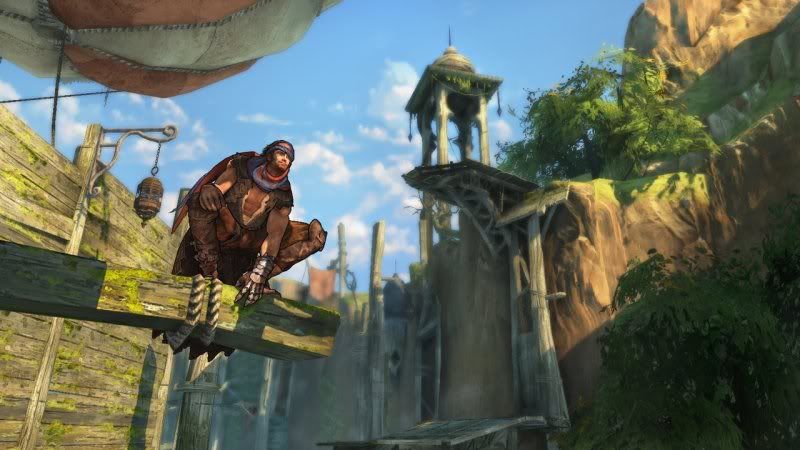 Full ISO: ( ~ 7.3GB )
http://www.mediafire.com/?zu06icb6h6gac
Full Rip: ( ~ 3.2GB )
http://www.mediafire.com/?4v61g2cq8gg1v
Prince of Persia - 2008 (Limited Edition)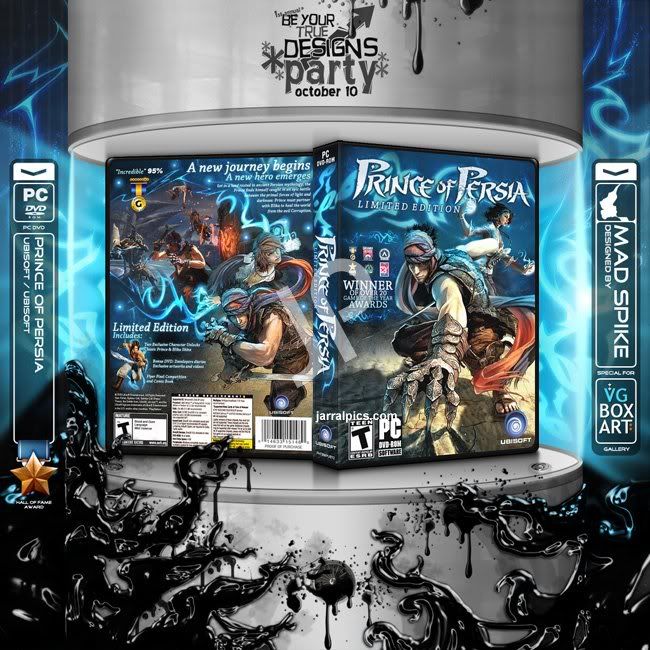 Info:
Quote:
Limited Edition Content

The Limited Edition for Prince of Persia is one you simply can't say no to. That's because it's a free upgrade to those who pre-ordered the game. So if you pre-ordered POP, this is what you're getting. The good news is, numerous stores have surplus copies of the Limited Edition at no additional cost.

Prince of Persia: LE comes in a cardboard package designed to look like an ancient book. Inside is a standard-looking Prince of Persia game box. However, this box has a second disc. This DVD holds all of the extras for the Limited Edition.

On the DVD you'll find an interesting "Making of" feature which gives some insight into the design philosophy behind the new POP. Also included is a fairly robust digital Prima strategy guide. The only problem with this guide is that it's on a DVD, meaning that unless you have it running off a laptop, you can't play Prince and reference the guide at the same time. A digital art book showcases some of the early concept art for POP's beautifully designed world.

Lastly is the soundtrack. Six tracks from the game are provided, each played against a different piece of HD artwork. It's great to have the music from Prince offered here, but this is a DVD. That means most people can't just pop this into their car or rip the tracks to their iPod. Why not be creative and offer a free download code to your PC or just slide a soundtrack CD into the case?

Of course, there's no reason to avoid the Limited Edition. It costs nothing extra. Even if the bonus DVD isn't the best we've seen, it is free. And free stuff is always welcome at my house.
http://www.mediafire.com/?jsn56ymqvdccc
Prince of Persia - The Forgotten Sands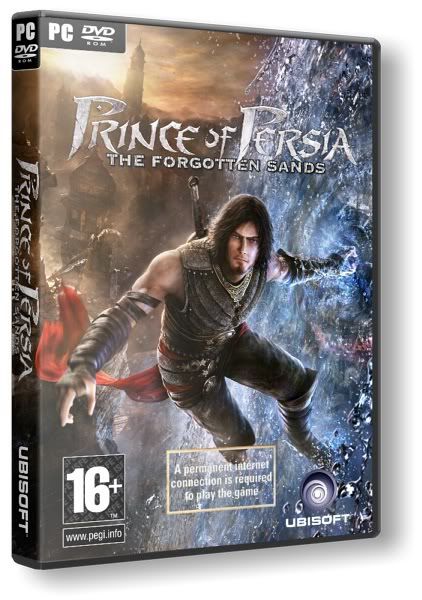 Info:
Quote:
Marking the next-gen console debut of Ubisoft's critically acclaimed series, Prince of Persia - The Forgotten Sands is the next chapter in the Sands of Time universe.

Visiting his brother's kingdom following his adventure in Azad, the Prince finds the royal palace under siege from a mighty army bent on its destruction. His brother Malik decides to use the ancient power of the Sand in a desperate gamble to save the kingdom from total annihilation. To save the kingdom, the Prince must embark on an epic adventure in which he will learn to bear the mantle of true leadership, and that great power often comes with a great cost.

* Classic Gameplay Reinvented: From huge-scale multi-enemy combat to dizzying feats of acrobatic prowess in gigantic environments enhanced by the Prince's

ability to control nature and time, The Forgotten Sands will push the Prince's prodigious abilities to a not-yet-seen level.
* A Blockbuster Experience: With all-out war at the gates of the kingdom, the Prince's abilities will be challenged like never before through the course of epic wow

moments, be it by scaling a castle tower collapsing under bombardment or combating foes hundreds of feet tall.
* Mastery Over Nature: Wielding powers of nature and time, the Prince will have unparalleled mastery over his environment and his enemies. The Prince will discover

that harnessing the forces of nature itself will prove to be a devastating companion to his ability to rewind time.
* Better Than Ever: Powered by the Anvil Engine used for Assassin's Creed� 2, The Forgotten Sands promises to bring a Prince of Persia experience like never before

seen.
* Return of a Fan-Favorite Franchise: Set between Prince of Persia - The Sands of Time and Warrior Within, The Forgotten Sands provides fans with a new chapter in

the saga of the Prince, and an opportunity to deepen their understanding of the events from this series.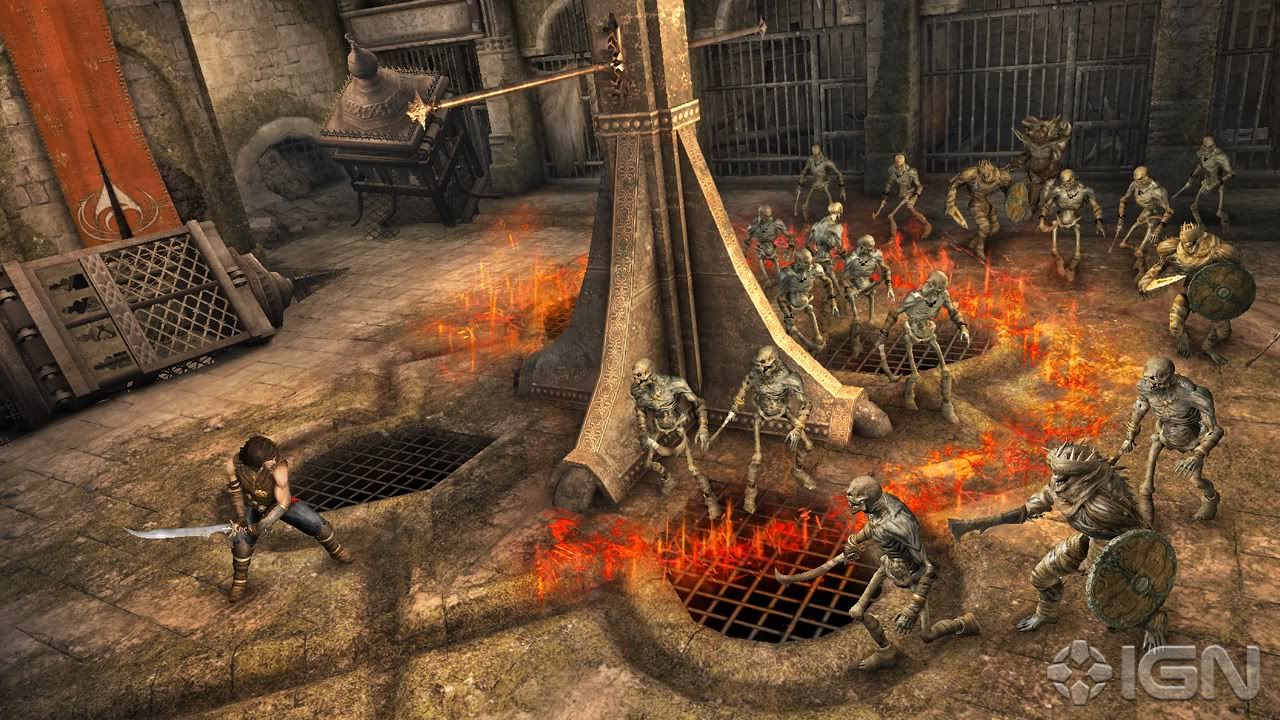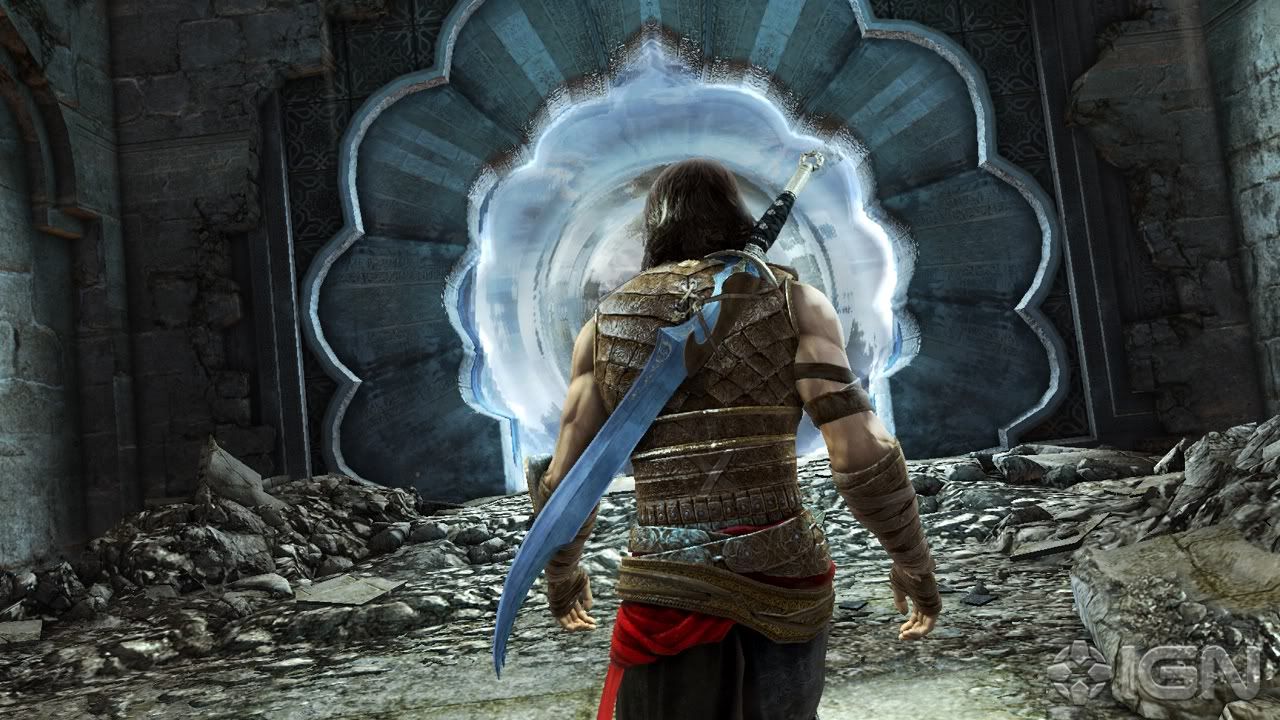 Full ISO: ( ~ 5.6GB )
http://www.mediafire.com/?zp3xmabc8g45a